Resumes aren't only for those searching for a job. Resumes can be useful for high school students prepping for a college interview or they can give it to teachers who are writing them a letter of recommendation. If you're looking for a way to showcase your education, jobs, skills, activities, and awards a resume will be your best bet!
Don't get discouraged from writing a resume if you don't feel like you have a ton of work experience. You've been acquiring experience through activities such as babysitting, mowing lawns, volunteering, etc. All of these experiences help show valuable work skills that you will need to succeed.
If you're not sure where to start or how to lay out your resume we've outlined it all below!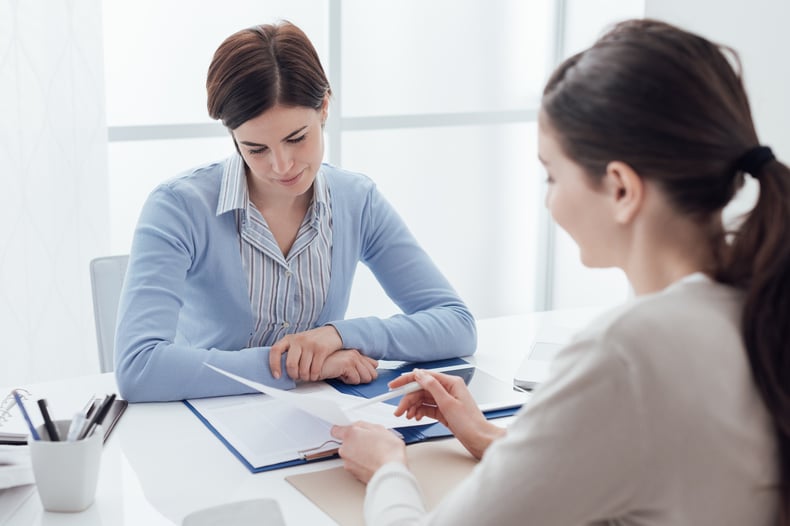 Write It All Down
Grab a notebook and something to write with. Take the time to jot down all of your work experience (retail, babysitting, lawn care, dog walking, or whatever it may be) don't fuss over the descriptions just yet, stay focused on getting everything down on paper. Do the same thing with your extracurricular activities, honors/awards, and any skills you may have acquired from all of your involvements!
Work Out the Details
Once you've gotten everything written down, now you can work on the details. Whether it be a job or extracurricular activity be sure to include your role, dates served, specific contributions you made, and any other unique details that may make you stand out. Your resume is the place to brag about yourself!
Formatting Your Resume
Now that you've compiled all of the critical information it's time to organize your credentials. Make sure your resume is easy for the reader to scan. Divide all of your information into sections, with clear headings, bulleted lists, and use the same font throughout. When writing up each section, put your experience and activities in chronological order, with the most recent involvement first.
At the very top of your resume should be your contact information. Put your first and last name followed by your address, phone number, and email address. Try using a bold font to make this information stand out.
Your first section should be your education. Include your high school, projected date of graduation, and your GPA if it is over a 3.0.
Add in your experience. Include your role, company/organization name, and dates on the first line. Underneath your headline, write a bulleted description of the tasks you carried out (using action words) while working for that company or organization.
Record your activities. This section is set up similar to the experience section. Add in your activities, dates, and role on the first line. Below each activity write your personal contributions using action words. Don't be afraid to add anything in. Sports, clubs, and other hobbies all count!
List your achievements/honors/awards. This section is simply a list of awards with the dates you received them.
The last thing you should do is proofread! Print out a hard copy and read it aloud. Reading aloud can help you find mistakes that you may have missed if you had only just edited on the computer. After you do some editing, send a copy to a friend or family member you trust to give you feedback.
Resumes for high school students should be clearly laid out and professional, like the examples below.