Your child is a sophomore or junior in college. You know it is time to get started with the college planning process (if you haven't already) but it is hard to know where to begin. This college planning guide will help your child get started with conducting a self-inventory and taking off with his or her college search.
Self-Assessment
Before your child can decide on what college is a good fit, he must first know himself. We aren't suggesting your child go on an "Eat, Pray, Love" soul-searching quest, but it's important for your child to ask himself some important questions and really think about the answers, pulling upon evidence from his life to support his answers.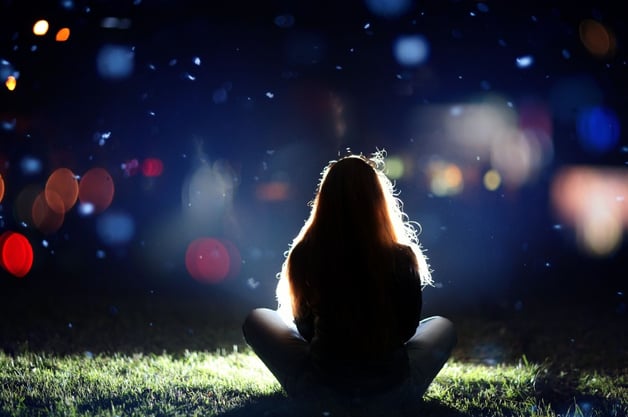 Asking these important questions can help your child determine what kinds of schools he should be looking at:
"Are you ready to leave home?" How much does your child rely on you to do every day things like eat, sleep and get up to go to school? Does your student frequently get home sick when staying with friends or going on a school trip? If so, these could be warning signs that living at school might be tough. This doesn't mean your child shouldn't do it anyway. After all, separating from parents is important part of growing up. But if you or your child thinks there is a possibility that living at school might not be for them, it may be wise to consider colleges within a short drive to your house.
"How well do you deal with stress?" College is a big change from life as usual. How well does your child take on challenges? Does she wilt like a delicate flower when faced with adversity, or rise to the occasion? Knowing how your child reacts to stress can help you define certain types of colleges that would be a better fit. For example, a school with many resources (psychological services, tutoring, mentoring, etc) and smaller schools with smaller class sizes might be better for an easily-stressed student to help her during times of trouble.
"What relaxes you and what excites you?" When you visit a big city, is your student overwhelmed with excitement or turning green with nausea? Does your child like to spend her time indoors or outdoors? How does she relax? For example, is she more likely to go for a run or read a book? What invigorates her and brings fresh life to her eyes? Knowing that your child will have access to things that will excite her and relax her at school will help your child adjust to life at college.
"Does your image of what you want to be match up with reality?" It's easy to have a Hollywood image of what it is like to do certain jobs. But just because your child has watched "The Devil Wears Prada" or "Mad Men" doesn't mean he'll know what it likes to work for a magazine or an ad agency. Suggest your child spend some time on career inventory sites, research starting salaries and job descriptions, and even job shadow or intern to get an idea of what a particular job is really like.
"What are your strengths & weaknesses?" This question isn't just for job interviews. Students should know where their strengths and weaknesses lie, not only for career planning, but also to understand where they might encounter problems when living alone. Being prepared and having a plan for taking on his weaknesses will help ensure your student's happiness at college. For example, is your student shy and does he have trouble making friends? Knowing that can help your child make a plan before going to college, like joining an activity or forming a study group, which can help him develop friendships and avoid loneliness on campus.
"Do you get energy from being around groups of people or being alone?" The age old question of whether your student is an introvert or extrovert might help answer where the best place to be at college is. A large city, where it is hard to avoid crowds, might not be the best fit for a child who prefers to be alone much of the time. Similarly, a small town college with only a few hundred students might be a bad match for a student who loves to interact, be social, and explore new territory.
"What kinds of people do you want to meet in college?" You have probably heard that students make some of the best friends of their lives in college. While you can never determine what an entire body of students is going to be like, college campuses tend to have a certain culture and vibe, and it is good to know what that is and whether or not your student will fit in. How important is diversity to your child, who does she get along with, and who does she want to meet?
This list is only the beginning of the questions you and your child can explore together. Take your time with a thorough self assessment and inventory. Getting this part right can help determine how well your college search will go and will lessen the stress for all involved.
Starting a Search
Once your child has taken inventory of who he really is and what he wants, its time to go searching.
The best place to start searching for colleges is online and by talking to your child's guidance counselor. Consider using some of these online tools:
College Scorecard - The US Department of Education's search tool that allows you to compare colleges based on factors like average cost, annual salary of graduates, and more.
Big Future - The College Board's tool for finding college matches.
Petersons - What started off as a book is now a powerful online searching tool.
When conducting a search, think about the following factors in a school and how they align with your child's personal attributes.
Class size
Available majors
Location
Extracurriculars
Diversity
Selectivity
Safety
Health services
Start by searching for schools that meet all of your student's criteria and then broaden the criteria if you don't have any great matches. Once you have narrowed down the list, make a plan to start visiting campuses. Before you know it, you will be fully entrenched in the college search.
Need some help sorting out your options and conducting a search? A college planning counselor can help. The College Planning Center offers free counseling sessions to Rhode Islanders and those in surrounding states. Visit www.collegeplanningcenter.org to book your appointment.