Deciding to go to college is a big decision and deciding where to go is an even bigger task! But before you start thinking about college, it's important that you're taking the right classes to help you get into the college of your choosing. Start the college planning process by choosing high school courses wisely. Choices, even as early as middle school, can affect the course trajectory you are on - which could impact where you ultimately get accepted or what program you study in college. Why? Transcripts tend to be one of the most important documents in a student's admissions application.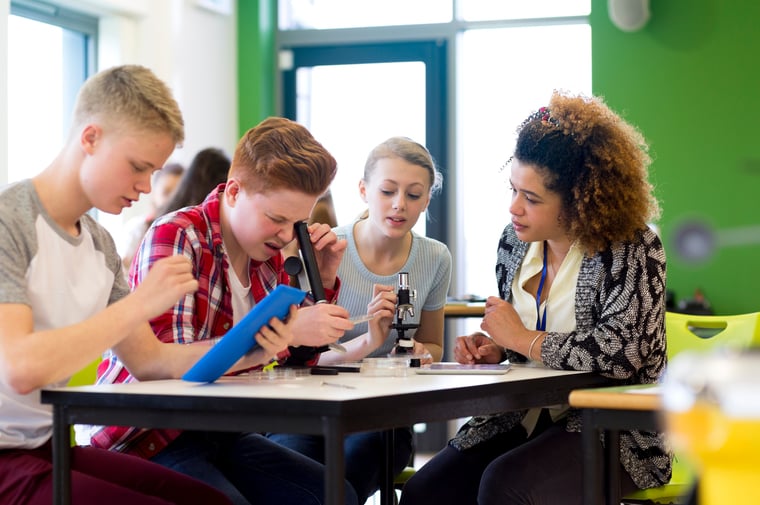 Balance. There are so many different levels and types of courses at high schools and no two high school curricula are exactly the same. Take advantage of what's available to you. If you're considering an ivy league school or one of a similar nature, it will most likely be in your best interest to have a rigorous course schedule. Fill your schedule with AP and Honors courses, but don't overwhelm yourself so that you're unable to keep up with the work.
Pursue your interests. Take courses that you've been curious about or that you'll excel in. If you've thought about becoming a pastry chef, take a culinary arts course. But don't forget to pad your course schedule with the basics. Most colleges have requirements, such as four years of English or two years of a foreign language. Your extracurricular courses will help show a college your interests and will give you more insight to the career path you may want to pursue.
Have a strategy. Early on, develop an idea of what types of college you're applying to so you can plan your schedule accordingly. If you are going to apply to more selective schools, take AP and Honors courses. This will show admissions officers that you're ready to take on college-level coursework. If you're going to apply to less selective schools, you may instead choose to take regular college prep courses with a few honors courses weaved in. It's important to challenge yourself and not just do the bare minimum, but you also want to be able to keep your grades up.
Electives. A great way to explore your interests or see if you'll like a college major or career is to take electives. If your school doesn't offer the classes you want, check out the course offerings at local and community colleges. Maybe you've always wanted to take a journalism class; this is you're time to do it!
Get help. Meet with your school counselor to review the courses you should be taking throughout your high school career. Academic tracks can vary based on academic rigor and interests. If you can't meet with your school counselor, make an appointment with a professional that can help steer you in the right direction if you're unsure. These are the people that can help you make the best decision for you. Book a free appointment with a college planning counselor at the RISLA College Planning Center.
Go above and beyond. Your school might only ask you to take 3 years of math and science in order to meet graduation requirements, but to show colleges you're serious about your academics, push yourself and take a fourth year. Admissions counselors like to see that students want to learn and are willing to do more than what they are asked.
If you would like college planning assistance make an appointment with one of our college planning counselors.