College students tend to be busy people and becoming an RA is like taking on a "full-time" position. But if you want to be a resource for other students or be a campus leader being an RA can be a very rewarding experience. The job requires countless hours, sleepless nights, and commitment. So if you're not ready to make a large commitment or are in it solely for the money... this is not the job for you!
First off, RA stands for resident advisor/assistant (depending which campus you are on). A resident advisor is a part of the residence life office and someone who lives on campus in the dorms to enforce policies and act as a resource for on-campus students. On-campus residents rely heavily on RA's to assist with roommate conflicts and really any other issue that a student may be dealing with. Being an RA at times can be difficult but there are many perks that come along with the job.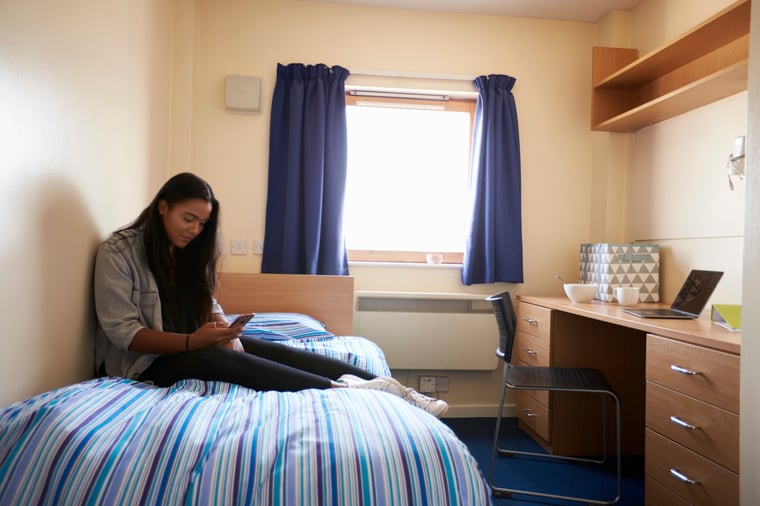 Start by attending an RA info session. These sessions are usually hosted by the residence life staff and review duties and expectations of an RA. Typically current RA's are present to answer any questions students have about the job. A brief summary of your duties include: duty nights, crisis management, mediating roommate conflicts, conducting educational programs, door decorations and bulletin boards. But trust me (I know, because I was an RA!), there's always more that comes along with the job!
Spend time with your RA. Get to know your RA and the duties they perform on a daily, weekly, and monthly basis! You want to know exactly what you're getting into before you take the position. There will be nights when you get knocks on your door at 3:30 AM. Ask questions about their job and what he or she thinks about it. There's nothing like getting the facts straight from the source! Life of an RA tends to get hectic.
Consult the financial aid office. See how your financial aid will change if you become an RA. There are chances that a scholarship you received could be reduced because your cost of education would be less due to RA perks. As an RA, you may be compensated with free room and board, but it depends on your school's policy. There wouldn't be anything worse than finding out you'd actually be paying more for college when you take on more responsibilities.
Just because you want to be an RA doesn't mean that you will be extended the position. In my past experience as an RA and an applicant, it is an extensive process! Not only did I have a full day of group activities, I had an individual interview a few days later with a professional staff member of residence life and a two current RA's. The group process day consisted of about 6 activities one after another. The whole purpose of the group activities is to see how you interact with your peers, approach problems, listen, and participate. There are a lot of things that you are being evaluated on. My best advice: don't show off; be you.
Get all the information you need to make an informed decision beforehand. There is no harm going through the process if you're not sure that it's the right path for you. if you are fortunate enough to be offered the position, you an always turn it down if you feel like that the job is not the right fit for you.
Follow our blog for more tips on college life!