Crafting a good resume is an art form. Think of your resume as a snapshot of your entire professional and academic existence. Consider the work that people put into selecting a profile photo on Facebook or Instagram. They want to look physically attractive, sure - but perhaps they would also like to demonstrate interest in a particular hobby, or show off an important relationship. Maybe they include a pet or beautiful outdoor scenery. Just as that photo is intended to convey nuance and detail in a single image, so should your resume.
Resume Structure and Design
Physically, your resume should conform to certain professional standards that are relatively inflexible unless you're in certain fields, like visual arts, that allow for more creativity. Don't go crazy on format.
One page max even professionals who have been working for several years don't often exceed this rule until they have accrued a great deal of experience.
Include your name, physical address, phone number, and an appropriate personal email address.
Resume Content
Break down your resume into sub-sections. We suggest: Education, Relevant Experience, Skills, and any Professional Organizations that you may be a part of. Be sure to highlight your relevant experience and activities and tailor those to the job that you are applying for.
Your resume should utilize bullet points to itemize your specific skills and experiences, and each line item should include some verbs that discuss what you learned or did. For example - if you worked in a retail store, you might include "Provided excellent customer service."
Although it can be tempting to exaggerate your duties or use complex language, don't. Hiring managers or recruiters see a lot of resumes, and want to see that you're able to summarize some successful academic and professional accomplishments honestly and succinctly.
When it's all said and done be sure to get a pair of professional eyes to look over your resume. By doing this you will gain great constructive feedback that will help you develop the best resume possible!
If your resume seems a bit sparse, don't worry. College students haven't generally had time to accrue much experience. Focus on shining some light on what you have done, and remember - this is a snapshot of your professional life to date, and first impressions are everything!
Business Cards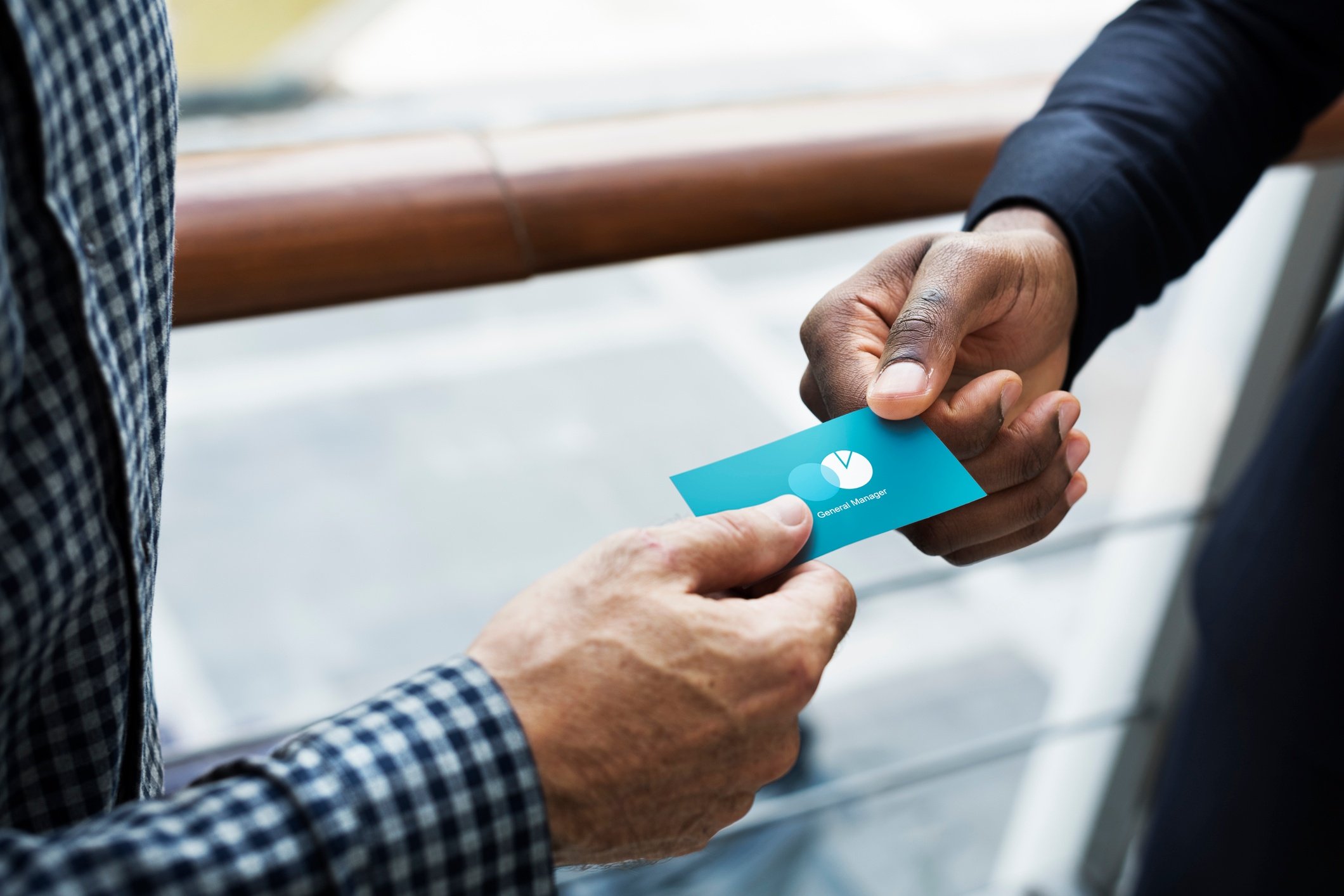 Your business cards don't have to be anything fancy but they should correspond with your font choice and color palette from your resume. Your business card should at least have the following information: your full name, what field you're in, phone number, email address, and website (if you have one). If you don't know where to start and you're not a designer, sites like Vistaprint and Moo provide user-friendly templates. These sites provide high quality cards that will impress recruiters and business contacts.
If you find yourself wanting to know more about creating a solid resume, finding a job, launching your career and managing life and finances after college, download your free copy of the Adulting Guide!