Local scholarships can often be dismissed by students because of their comparitively low values to national scholarships. While a local scholarship from the local Elk's club may be for $500, a national sweepstakes may offer a full ride. But it is very important to consider the number of applicants when applying to scholarships. With fewer applicants, as is the case with local scholarships, you have a much higher probability of winning the award. A few local scholarships could cover the costs of book and living expenses, reducing the amount you need to borrow and easing the burden of funding education costs.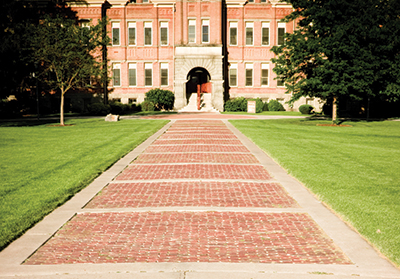 Local scholarships aren't only for high performing athletes and straight-A students, mind you. They come in all shapes and all sizes. Let's say you are interested in fishing, bowling, painting, or playing the clarinet. There may be a local scholarship out there for you. Some scholarships are only awarded to students who can prove financial need, or have a FAFSA Expected Family Contribyution (EFC) below a certain threshold. For example, Rhode Island residents may consider RISLA's Paul Sherlock Scholarship. This is a scholarship awarded based on need. If you meet the need threshold, your chances of receiving the award are just as good as the other applicants. No high GPAs or SAT scores are necessary.
With that being said, it is important that you dedicate a considerable amount of time to your local scholarship search. You can start your search at RIscholarships.org if you are a Rhode Island resident. This College Planning Center tool will match you to scholarships that fit your interests and profiles and provide you with the information you need to apply.
Another great resource is your guidance counselor's office. Many schools keep a large binder of scholarships that are available to local students or even just to students from that school.
If you are going to be successful with your local scholarship search, it is best not to try to complete your entire search in just a single day. Dedicate a few hours a week over the course of a few months searching and applying for this free money.
Don't be shy about asking your neighbors, family members, and others about whether they are aware of any local scholarships you could apply for. The company they work for may have a special fund for children of employees or other relatives.They may have read something in the local paper that they could tell you about.
Most importantly, once you start your local scholarship search, be diligent about meeting deadlines. Free money could go right out the window if you aren't careful to send in your application by the specified date.Good luck!