Have you found that when it comes to paying for college, you just want to "get it over with?" While this may seem like a good idea at the time - quickly coming up with a method for paying the tuition bill before it is due - you may regret it later.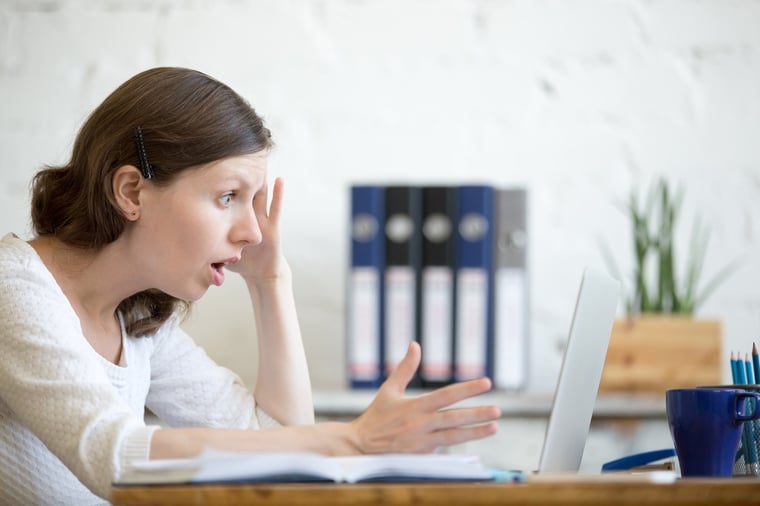 The trouble is "getting it over with" sometimes leads us to make decisions that aren't always best for us. When confronted with a $17,000 tuition bill for a student's dream college, it seems like everything is at stake. Why not just borrow the money in the easiest way possible;, send it off to the school, and deal with it later? The reason is because there may be better options for your family that could save you thousands in the long run.
Rarely have we heard of a student or parent who isn't ready to "get it over with" when it comes to paying off their college debt. Some of those students and parents, unfortunately, could have been finished paying their debts earlier if they had put a little more work into exploring the various options available, and making sure those options offered the rates, terms and flexibility that was right for their individual situation.
When the time comes to pay your tuition bill, remember that a little extra effort and stress now could save you a lot of money in the future, so rather than "getting it over with" when signing your college loan application, make sure you know what else is available to you and if that option could save you some cash or benefit you in other ways.
A few important things to remember when borrowing for college:
Subsidized federal student loans are a great place to start when you have exhausted your grant and scholarships options and determined how much of your resources you can put into the college bill. On a subsidized loan, the government covers your interest while the student is in school at least half-time. They also offer a ton of repayment flexibility and low fixed rates.
Federal student loans also come in an unsubsidized option. Make sure you understand which you have been awarded in your financial aid award letters. You may be awarded a portion of both. You are responsible for all interest charges on unsubsidized loans, but you will still get lots of repayment flexibility and low fixed rates.
Federal student loans - both subsidized and unsubsidized - have annual borrowing limits and few families find that these limits are enough to cover their entire college costs.
If you need additional loans, look into state-based student loans (view more on RISLA's college loan programs here), the federal PLUS loan (offered through the US Dept of Ed but don't have quite the same level of flexibility as the student loans and have higher interest rates), or private student loans.
Remember, if you seek a private student loan with a variable rate, keep in mind your rate and monthly payment can change.
To learn more about smart college borrowing, download our Guide to College Borrowing: