Feeling confused about your place in the world? Unsure of what you should study? Wavering between following your passions or taking the practical path? In your second year of college? Then you, my friend, may be experiencing the sophomore slump.
The sophomore slump is a real thing that is described as when second year students have entered a stage of "developmental confusion. The sophomore slump results from student's struggles with achieving competence, desiring autonomy, establishing identity, and developing purpose." (Richard & Lemons 1987)
There are typically three areas that cause second year students the most stress: academics, personal issues, and relationships.
Academically, in the second year of school, students feel the pressure of choosing a major that will determine their lifelong career path. That is a huge choice to be making at only 20 years-old! Students don't want to mess it up because they feel like they only have one shot at getting it right. Despite this, most college students change their major three times before graduating.
To compound this academic stress, students often find it harder to keep ties back at home. They drift apart from their grade school best friends. When breaks or long weekends arrive, they decide to stay at school rather than go home. This is all totally normal but a lot of students feel guilty about it.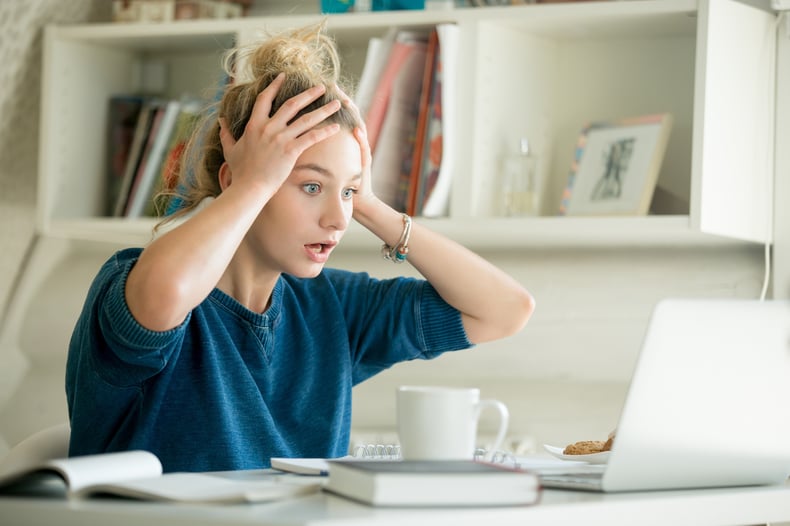 If you are enduring a sophomore slump, you may be asking yourself these questions:
What am I doing at this university?
Why do I have more questions now than when I first got here?
Are the people I've become close with actually my friends?
Why am I majoring in this, even if I don't like it?
Why am I always overwhelmed?
Why can't I find any time to myself?
Why am I so uncertain about my future?
Why was last year more fun than this year?
But not to worry!
This time in your life is full of continual change and you're in the process of evolving from a teen to an adult. You're allowed to feel lost and unsure. After hours of researching and enduring the slump myself only a few years back, I may have some solutions to to help you conquer the sophomore slump and take on whatever college throws at you next.
Take care of your physical well-being. Go to the gym regularly, get outside, eat well-balanced meals and try to get at least seven hours of sleep a night. This is one of the best recipes to achieve success.
Meet with your academic adviser. Your academic adviser is a pro at guiding students in the right direction. Your academic adviser can help you decide if you've made the right major choice or she can help steer you in another direction or get back on the right path if you're becoming unsure.
Take care of your financial health. Being in a lot of debt to friends, lenders, or your parents can be stressful. Make a budget, stick to choices that limit your spending, use earnings from your part-time job to pay down your student loan interest, and know that living like a college student will only last for a few years.
Join extra-curricular activities. Sports, clubs and working are good ways to get yourself out into the community meeting new people. These relationships will help support you when you need it most.
Make an appointment with counseling or career services. You don't need to be having a mental break-down in order to see a counselor. Mental health counselors are there to listen to students and provide insightful advice as they journey through college. Career services is another office that can help set you up with an internship and help ground your expectations for your desired career path. An internship is a great way to figure out if you will enjoy making a career out of your college major.
Just remember that it is OK to be a little lost and unsure - part of college is finding your way and yourself. But if you are really feel lost and down, make sure you get the support you need to turn your slump into success.
Need some help getting on the right financial path for your future? Read up on financial education for students.