Are you wondering, "What the heck is a portfolio?" or "OMG! Here's another thing I have to add to my to-do list!"? Let me put your mind at ease: a portfolio is not necessary for every student. A portfolio is generally used for students planning to pursue the Fine Arts or Performing Arts field at the college level! If you fit into one of the two categories listed above, let's explore further on how a portfolio can actually compliment your college applications.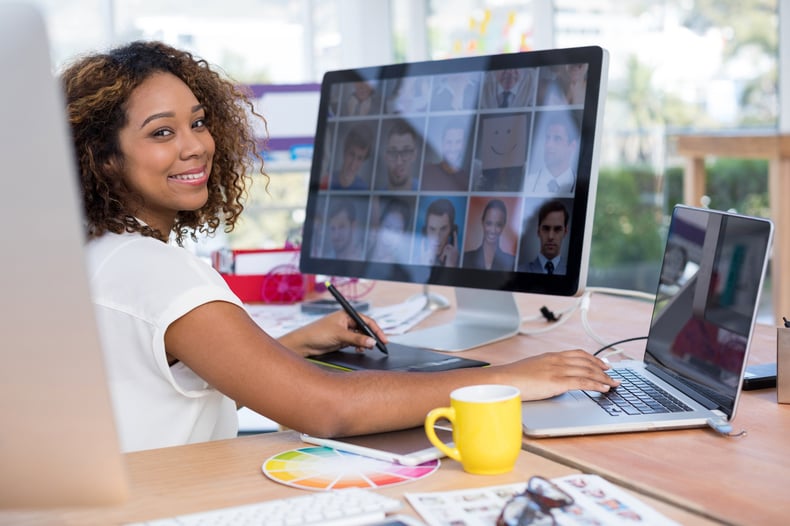 What is a portfolio?
We're glad you asked! A portfolio is a collection of your strongest work and accomplishments within a specific area, like; Art, Music, Writing, or Performing Arts. Your portfolio gives the admissions committee a brief look at what you have accomplished and how your skills have developed over time. A portfolio is important because it goes beyond what you wrote in your application and essay. As they say, "A picture is worth a thousand words."
Why would I use it?
If you are applying to an art school or art program with one of the majors listed above, you will most likely be required to submit a portfolio. Pay close attention to how the department wants you to format and submit your portfolio; every school is different! Do they want the scans or copies on a CD or do they have a portal you can upload your documents to? A portfolio can be a good example of your time commitment and diligence if you weren't heavily involved in outside activities at your school. Think of your portfolio as a showcase for your best work.
What do art programs look for in a portfolio?
Art programs want to admit students with a high level of skill and ability. But when we dial in, programs tend to look for three things; technical mastery, variety and versatility, and unique style and personality. Technical mastery is how skilled of an artist you are. Can you apply basic and more advanced concepts into your artwork? These concepts show your attention to detail and that you are able to create a great finished piece of artwork. Variety and versatility are artists who can apply their creative skills in more than one way. Include a variety of different works and mediums to show your creativity and ability to solve problems. Uniqueness and personality demonstrate your creativity, vision, and style - characteristics that are of utmost importance to your success as an artist.
When's the right time to start?
There is no right or wrong time to start your portfolio but, its encouraged to start compiling your work as soon as possible. Junior year is when you should get all of your ducks in a row. Go through all of your completed work within the past two years and pull out the cream of the crop. You can always weed out old work or work that isn't your best later on. Feel free to substitute new work into your portfolio as you complete new pieces. Once you compile your best work, take note of what you have. For example, if all of your work consists of portraits in charcoal or ink, maybe it's time to explore some other mediums and compositions.
We recommend attending a portfolio review day in the fall. This is a day where professionals from art institutions review your draft portfolio, make recommendations, and give you feedback. If you don't have a portfolio yet, don't be discouraged from attending. It might be useful to hear professional recommendations and view others' portfolios.
Before you submit.
Make sure all the pieces you want to include in your portfolio are complete! All of your work should be in tip-top shape: no wrinkles, no rips, and no smudges (unless that is your stylistic preference, of course!). Did you put your name, title of work, and date of completion on the reverse? Once you think all of your pieces are ready for submission, prepare them for presentation. Most art schools request you to submit images or videos of your work online, but some schools require applicants to mail slides with images of the pieces or present their work in-person.
Congrats! You now know how to create a portfolio and understand what role it plays in the college application process.
For college planning help, please make an appointment with one of our counselors. We are happy to help families in any stage of the college planning process. Book your appointment!