For our fourth and final week of "Inquiring Minds - What Students Want to Know", we wanted to share that we know everyone is overwhelmed with how Coronavirus has changed our lives today and probably into the future.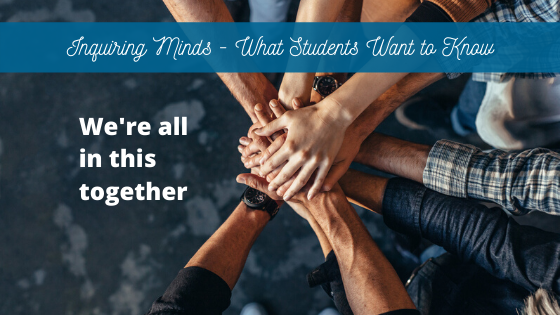 The list is long, from stay at home orders for safety, the overnight conversion to online learning, so many cancelled and postponed events, it's been a lot – FOR EVERYONE. But hopefully as we all struggle to adjust, we find hope as we reflect on the acts of kindness, charity and most of all resilience that has also been part of this experience. In the last question we asked our network of school administrators for their advice. Below is what they had to say
Q2: What additional advice would Admissions professionals give to students who may be feeling a bit overwhelmed?
In addition to reaching out to your schools, feel free to schedule a free phone appointment with the College Planning Center for any additional questions you may have about planning or paying for college this fall or beyond.