Welcome back to week two of "Inquiring Minds - What Students Want to Know"
Q2: Are schools adjusting deposit deadlines?
With the coronavirus pandemic financially affecting so many families, many schools are trying to provide flexibility with admission commitments by offering extended deadlines, reduced deposits, and one on one assistance to evaluate students' unique situations. View the infographic below to see what some schools may be offering.
Note: These varying changes were collected from the many schools we surveyed. You should contact the school(s) you are interested in to see if any of these are being offered at that particular institution.
.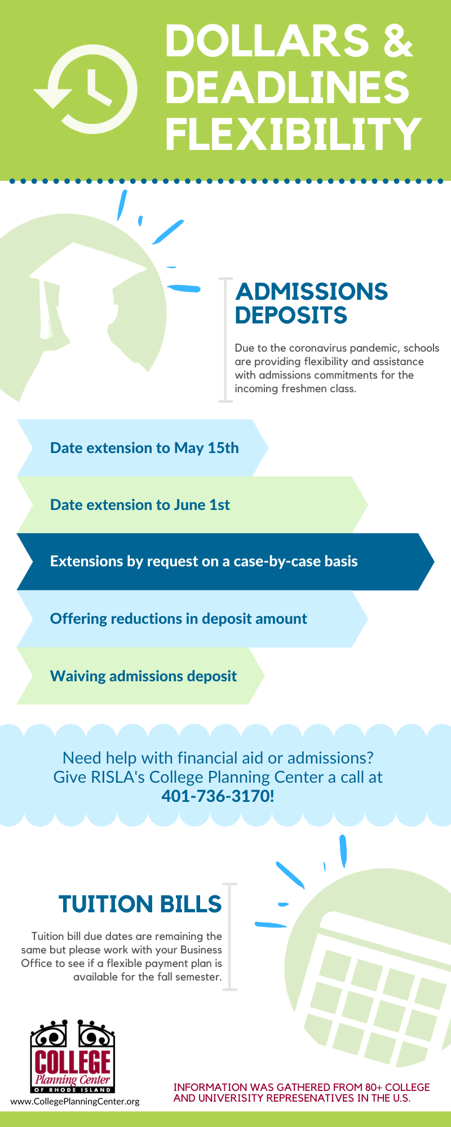 In addition to reaching out to your schools, feel free to schedule a free phone appointment with the College Planning Center for any additional questions you may have about planning or paying for college this fall or beyond.
Check back next week for Question 3: How will cancelled and delayed standardized testing effect Admissions criteria for the class of 2021?