If you want to be student debt free, you are not alone. Take a quick look through social media, and you'll find hundreds of students talking about their student loan payments. Despite what you often see in the news, however, payments are manageable for most students. But if you want your student debt to go away completely (and fast!), it is going to take a little bit of sacrifice and a lot of diligence.
Follow these 9 tips to help yourself pay off your student loans faster.
1. Stick with standard repayment.
It can be tempting (oh, so very tempting!) to enroll in an extended repayment term or income-driven repayment plan and pay as little as possible each month. While these are good options if you are incredibly strapped for cash, a better idea is to stick with the standard repayment term. Paying more per month - even though it might cause you to have to make sacrifices now - will help you pay off your student debt much faster and will save you lots of money in the long run.
For example, let's say you have $30,000 in student loans with an average interest rate of 5%. To pay off this amount in 10 years (the standard repayment term on a Stafford loan), will cost you about $319 a month. All in all, you'd pay about $8,200 in interest over the 10 years.
Now let's say you extend that repayment term to 20 years. Your monthly payment will go down to about $198 per month (costing you about $121 less each month) but in the end, you will be paying for 20 years instead of 10 and your total interest costs are estimated to be higher than $17,500. That is $9,300 that could have gone into your pocket simply by sticking with the standard 10 year term!
2. Refinance
Refinancing isn't the best option for all student loan borrowers, but it is a great option for some. It will take some careful consideration to determine if this is right for you. When refinancing, the best option to consider is lowering your interest rate and keeping your term the same or reducing your term. Learn more about student loan refinancing here.
3. Pay more than the minimum.
Now that you are convinced you should stick with standard repayment, just think about how much more you could save by putting a little more each month towards your student loan payment. There are ways you can cut costs from your monthly budget - which we will explore in the next few tips - and allocate the extra funds towards your student debt. If you can pay about an extra $100 a month on the above example (paying $425 a month), you would shave an additional three years off of your repayment term (you'd pay off in seven years) and save another $2,500 in interest costs! Even paying just $25 more per month will allow you to pay off a year early, and save you about $900 in interest.
4. Take advantage of loan forgiveness programs.
If you are a public service employee, you may qualify for a loan forgiveness program on your federal education loans. Take advantage of these programs if you can. Some non-federal lenders also offer loan forgiveness programs. For example, RISLA has a $2,000 loan forgiveness programs for qualifying interns. Reducing your balance by $2,000 is a big deal!
5. Cut everyday expenses.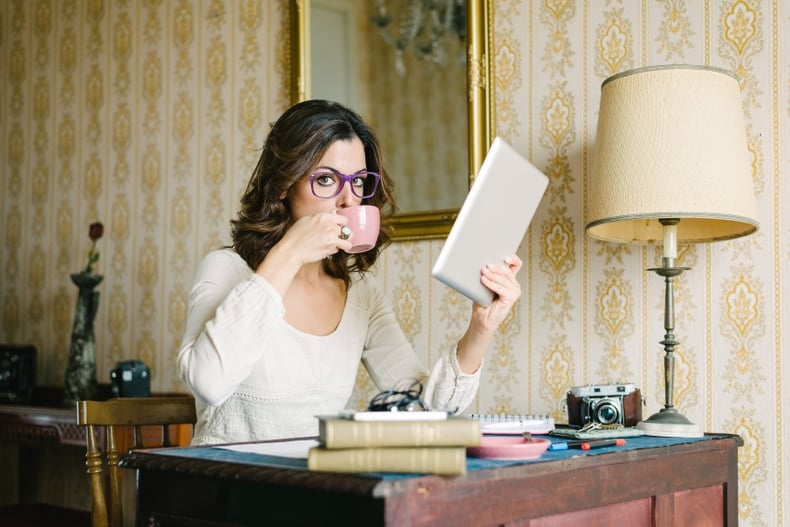 Now that you have decided you want to pay more towards your student loans each month, you are going to have to figure out where the extra money will come from. One great way of doing this is to cut everyday expenses. Do you buy coffee out every day? Make your own. Are you a smoker? Quit (yes, we know it isn't that easy!). Do you rely on take out or vending machines for meals and snacks? Start spending more time at the grocery store. Little changes can save you hundreds. See the below examples:
Item

Frequency

Cost Per




Unit

Monthly




Cost

Annual




Cost

Coffee
5 x a week
$3
$60
$720
Takeout/Pizza
4 x a month
$15
$60
$720
Movies
2 x a month
$20
$40
$480
Vending machine snack
3 x a week
$1
$12
$144
Total
$172
$2064
6. Make a budget.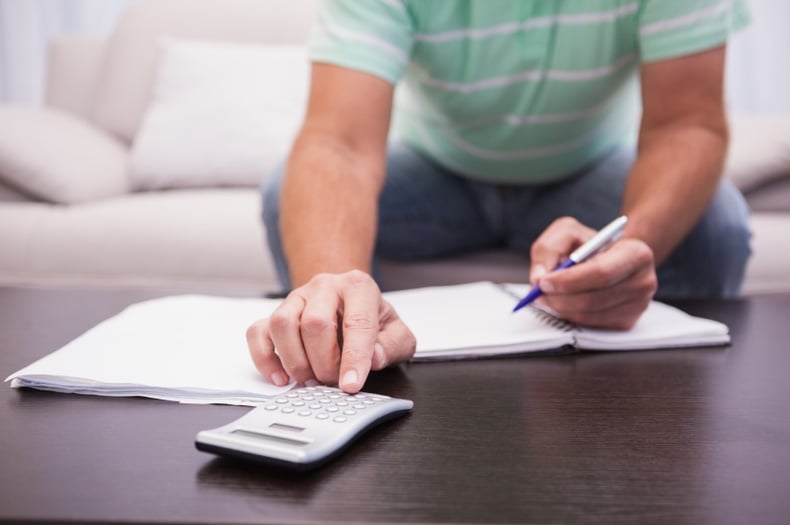 Do you know where you are spending your money? Where can you cut back? In order to figure this out, you will need a budget. It may take you a few months of monitoring and adjusting, but awareness is the first step to change. Check out tools like mint.com that help you manage your budget and monthly expenses. You may not like what you see, but it will help you create a plan! For a more simple budgeting tool, check out our calculator.
7. Cut the cable.
Cable & internet has become a huge drain on budgets. Costing more than $100-$150 a month in some cases, cable plans can strap you for cash. Consider cutting your service and instead subscribe to a service like Netflix, Hulu, or Amazon Prime to get your TV fix.
8. Live with roommates.
Living on your own may have a huge appeal, but does living in a house of your own in another 10 years have more? Think about your future goals. Where do you want to be in 10 or 20 years? Do you still want to be paying off your student debt? If not, it might be worth the sacrifice of a little alone time if you shack up with some roommates to share housing expenses.
9. It's time to discuss your car...
No one likes to hear this, but getting a less expensive (and yes, less flashy and exciting!) car is a great way to reduce your monthly expenses. Your car won't last you much more than 10 years - if it even makes it that far - and it could be costing you $400-$600 in monthly payments. Just think of how much faster you could pay off your student loans by instead investing half of that cash into your debt each month? It's a very hard sacrifice to make - we get it. But all too often, we see graduates struggling to pay their student loans but cruising around in a brand new SUV. If this sounds like you, it may be time to look at your priorities.
When all is said and done, future you will be very glad you made the changes in your life now to help you lead a better life in the future.