Oh... the dreaded college essay. You may be thinking, "what in the world am I going to write about?" or "I can't mess this up because this is my only chance of getting into college!"
No doubt, writing your essay is a lot of work and you want to get it right. But don't let the stress and fear of crafting the perfect essay paralyze you. Instead, think of it as an opportunity to tell a story that sets you apart from your peers. Letting your personality shine, rather than listing out your biggest accomplishments, is likely to distinguish you from the other candidates. When you get started, keep this in mind: what makes me different and what do I want to tell them about me?
Admissions counselors read hundreds to thousands of college essays during the height of the season, so your primary goal should be to write your essay in a way that keeps your audience engaged and interested. Our best piece of advice? Don't go out of your way to outsmart or impress your reader; remain genuine and follow our tips for writing a college essay that speaks to who you really are as a person.
Focus on the below steps to get you started on your college essay.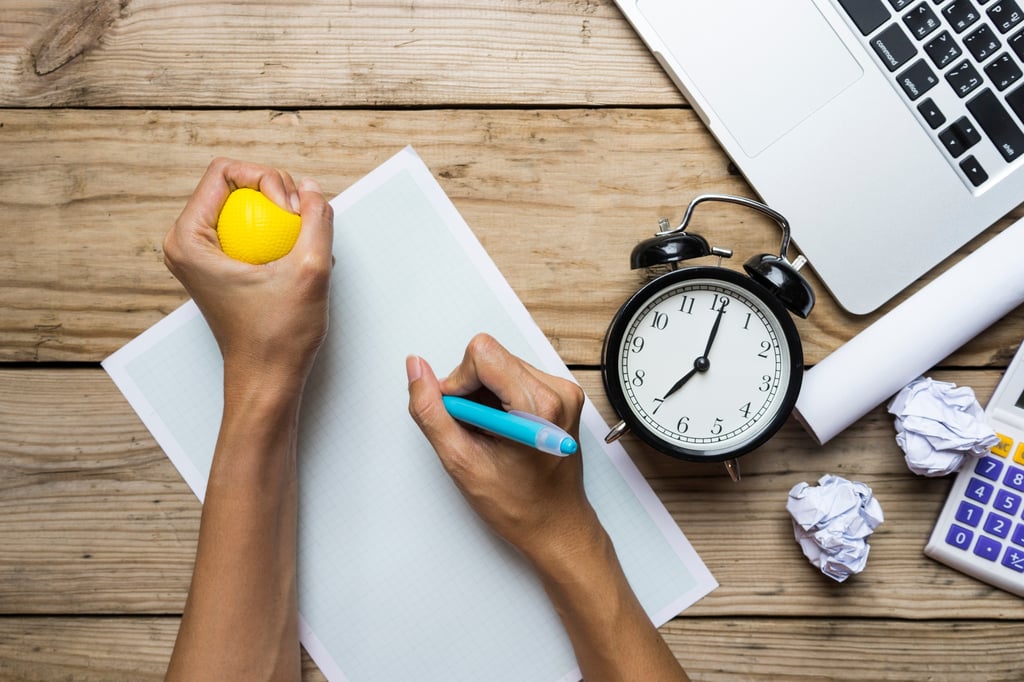 1. Read the essay questions!
One of students biggest mistakes a student can make is not following the essay instructions. Start off by reading the essay/topic questions and brainstorm different approaches to each topic. These essay questions can be found on your common application or on the school's individual application. One tip we strongly suggest is to think of some of your biggest strengths and tell a story that makes that strength apparent to the reader. Many times the essay questions give you a starting point and allows you to answer the question to your advantage.
2. Write your first draft
Hopefully you have chosen an essay question that really speaks to you and will allow you to show your true colors. At this point you're ready to write your first draft - congrats! When writing this draft, the idea is just to get all your thoughts on paper. This is not the time to be worrying about grammar or punctuation. You will have plenty of time to improve the quality in the next draft. A helpful way to approach this is to write for 20 minutes straight without lifting your pen off of the page or fingers off of your keyboard. The purpose of this is to get your mind thinking and extracting everything in your brain, it doesn't matter if you write gibberish! Just push yourself to keep going until that timer rings.
3. Structure your essay
Now it's time to get technical. Did you give a thesis in your introduction? Did you expand upon your main idea in the body paragraphs? Is your opening sentence engaging enough to make the reader want to know more? Did you give your reader food for thought at the conclusion of your essay? All of these structural elements are critical to a well-written essay. After you have all the technicalities squared away it's time to add detail! Use imagery to help convey your point.
4. Approach the essay in a unique way
Many students want to write on similar topics: travel, sports, music, loss. Your jobs is to try to find a unique way to approach the question and make it personal. This doesn't mean you can't write about things your peers are writing about. It does mean that you need to show the reader, from a unique perspective, what the experience meant to you and how it changed you for the better. People love to know how an experience transformed someone, whether it was a positive or negative experience.
5. Honesty is the best policy
One of the most important pieces to writing your college essay is to be honest! We cannot emphasize this enough: do not write what you think the admission counselor wants to hear. They know when students are being untruthful in their applications. Do you really want to get caught and risk rejection? We don't think so. Strive to be recognized for your unique self rather than someone else.
6. Get feedback
Reading and revising is not easy to do. Now that you've crossed out paragraphs and scribbled all over your essay, it's time for some feedback. There is no such thing as asking too many people to read over your essay. See what everyone has to say and see what the trends were in the feedback, then make revisions as you see appropriate. As you make changes, stay true to yourself. If you feel strongly about one of the suggested changes then stick to your gut, after all this is your essay.
7. Proofread
The most important part of the essay is proofreading. How embarrassing would it be to send in an essay that has spelling errors? Come on - hit that spellcheck button before you click submit! Have a few different pairs of eyes look over your essay and make sure it is written to perfection! This is your chance to stand out from the crowd - so make sure you do it right!
Do you want a professional pair of eyes to go over your essay? Book your free appointment with one of our college planning counselors to get their feedback!