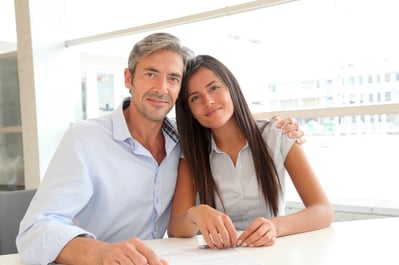 If you are like most parents, the thought of borrowing for your child's college education gives you the willies! Borrowing is a scary thing, and sending your child off to college just makes the whole process even more anxiety provoking. But fear not, there are some ways you can minimize your borrowing costs.
1. Choose schools wisely.
For years, we have been reading advice that a student should pursue their dream college no matter what. Families often take the (very-thoughtful) approach of doing everything in their power to make their child's college dream a reality - at all costs. While in an ideal world, this is a great thing to do, it isn't always the wisest strategy. Try to think about borrowing in a less emotional way. What is the student studying? For example, if your child wants to be a teacher, he or she will get paid the same amount their first year of teaching if they go to Rhode Island College or if they go to Lesley College. Yet, unless you get a really great financial aid package, you are most likely going to be borrowing a lot more at Lesley College than you would at RIC (assuming you are a RI resident, of course!). That makes RIC a great value that provides a better return on investment.
2. Earn college credits while in high school.
Certain high schools have programs (sometimes called "dual enrollment") where they partner with community colleges to help students earn college credits while in high school. If these credits are transferable to the school the student is planning to attend thereafter, it may mean she can graduate earlier. An earlier graduation means less borrowing for your family.
3. Rent and borrow books.
You financial aid package probably includes the cost of books in your total cost of attendance. If you don't have cash on hand, you may be thinking you need to borrow to make sure your student can afford to purchase books. However, there are ways to reduce the cost of books. Students should talk to others who took the class before and ask how much certain books were used. Books rarely used can be borrowed from the library or other classmates. Furthermore, tools like Chegg.com allow students to buy used books or rent book for much cheaper than they can at the university book stores.
4. Start off at community college.
Even a student can't earn college credits while in high school, she may want to consider spending her first year or two at community college - especially if she is undecided on what she wants to study. This can be a great strategy for reducing debt since community college is much less expensive than most four-year colleges and universities. Plus, the experience of going to college classes can help many students decide what they want to do once they graduate, which means they will have a more directed approach once they get to their four-year college (and save you money in the meantime). The only caveat is that the credits earned must be transferable to the school the student will attend after community college for this to be a good strategy.
5. Proper meal-plan planning.
The price of meal plans can vary widely. If your student never eats breakfast (or maybe eats the same thing every day which is pretty cheap to buy and stash in the dorm room), you may want to get a meal plan with less meals. There is no sense in borrowing for food that will go uneaten. You don't get your money back on uneaten meals.
6. Explore your housing options.
Is room & board a different cost depending on the dorm your student lives in? If so, explore the cheaper options. Or maybe living off campus is more affordable than the dorms? Your child can group up with other students to rent. When you and your student compare your housing options, you can potentially save lots which translates to less borrowing.
7. Earn cash in college.
Some families are worried that students won't be able to keep up with their studies if they work. While this can certainly be true for students working too many hours or full time, studies have shown that students who have part-time jobs in college actually perform better than their peers. Earnings from a part-time job can help support living expenses and the cost of books so you don't have to borrow for these costs up front.
Do you have more ideas on how to reduce your borrowing costs? Leave your tips in the comments box and spread the wealth!