The college application process is a daunting task. Many high school students approach the process with a mix of excitement, trepidation, and total confusion. We've compiled this list of tips to help ease your passage through that stack of applications and come out unscathed on the other side.
1. Know your deadlines
Let's start with the most important thing – dates. If you're not on top of your deadlines, you're going to spend a lot of time flustered, rushed, and unable to put your best foot forward on your applications because you're struggling to get them out the door on time. Set up a Google calendar with alerts that remind you about upcoming deadlines at least a month ahead of time. Goodbye, surprises.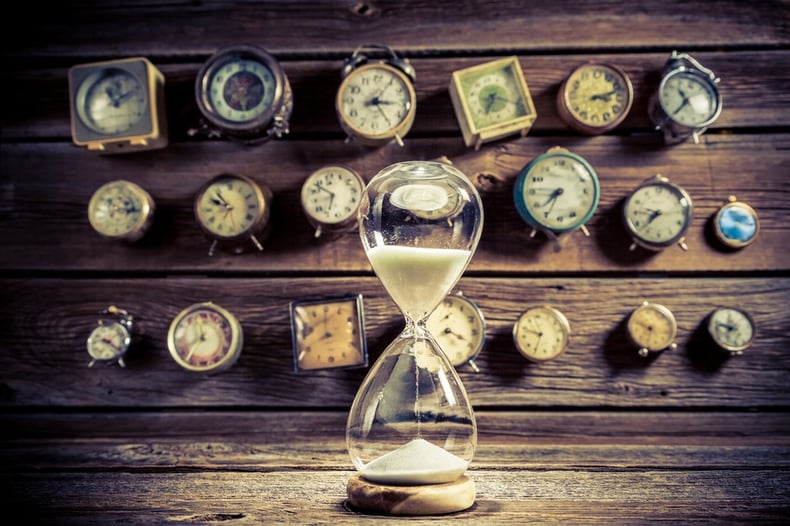 2. Think hard about references
The folks who write your recommendations should know you well. They should also be reliable, professional, and experienced in providing recommendations for students. Consider all of those factors before you choose who you'd like to ask. Give your references a copy of your student resume to help remind them what you are involved in.
3. Say thank you
Remember to go back afterwards and thank the people who took time to write you a letter of recommendation. A quick thank-you note dropped on a desk is thoughtful and mature, and will be greatly appreciated by the teachers and mentors who are invested in your future.
4. Talk to your high school about transcripts now
You'll probably need to provide the names of schools – and their application deadlines – well in advance. Your school's busy administrators won't be able to help you if you don't give them ample time to prepare and send your transcripts. Meet with your guidance office regularly during your senior year.
5. Make a copy of everything
If it goes out the door, either on paper or online, you should retain a copy. Applications themselves, essays, references, awards – make sure you keep a copy on hand. Back up all of your electronic copies using Dropbox or Google docs so you can access them anywhere on your mobile device.
6. Organize your files
All those files full of documents need to be labeled by school and type. Starting a file organization system early will keep you calm when things get crazy later. Use the same naming convention for everything – we suggest SCHOOLNAME_APP, SCHOOLNAME_ESSAY, etc.
7. Read instructions carefully
Sit down and read through the application instructions – every word – more than once. Leaving a blank field or providing inadequate information where requested will leave a weak first impression on admissions staff. Don't be the applicant whose paperwork goes in the "rejected" pile because he didn't provide a birth month or forgot to sign at the end.
8. Proofread
Then, proofread again. Don't rely on spell check. Read your essay aloud, to yourself, and then have at least one other person read it. Go back in a few days and read it again. You'll make tweaks here and there, and you'll ensure that you catch minuscule errors.
9. Don't exaggerate
Part of the task of selecting an incoming freshman class is to verify information provided on applications. If you stretch the truth, you're going to get caught, and you're going to be rejected. It isn't worth it. Don't add accomplishments, accolades, awards, or memberships unless you can prove that you earned them.
10. Submit early
Be one of the first applicants to get your completed materials on the desks of admissions personnel. You'll give yourself ample time to make corrections or send an addendum if requested and you'll breathe much easier knowing it's done.
11. Ask for help
If you're overwhelmed by the process or just want to bounce some ideas off of a professional, make a short list of people you trust to help you. A favorite teacher, a particularly knowledgeable guidance counselor, or an older sibling are good choices. The College Planning Center of RI counselors are always here to help.
12. Talk to your friends, but verify for yourself
If you hear something from a well-meaning peer – a date change, a tip for essay writing, a shortcut – verify it. A little misinformation goes a long way.
Starting early and staying organized, with a team of helpful pros in place, will help to ensure that you come through the application process cool, calm, and ready to receive those acceptance letters.