How do you know if a college is a good fit for you? Of course, a lot of students out there just "get a feeling" but we mean how do you realllllly know? College is an enormous investment, so you don't want to pick a school on a whim!
At the College Planning Center, we believe that determining if a college is a good fit for you first starts with a serious personal assessment. What are your values, your assets and strengths? What are your weaknesses? What do you want to do after college and what have you explored about that choice? If it is a career, have you job shawdowed, read up on employment levels and starting salaries? If it is more education, do you know what you have to do as an undergrad to get in? Knowing the answer to these questions is a great first step.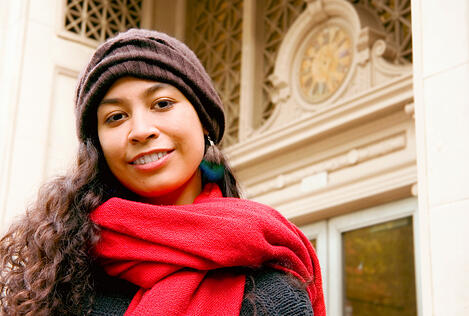 Next, of course, is narrowing down a list of colleges that look like they could meet your goals and interests, takings into consideration many factors such as size, location, academics, activities, services, etc. Using college selection tools online can help with this process but you may be left with a pretty big list when you are done. The next way to get a better idea if a college is a good match for you is to visit the school. So, how do you make the most out of your college visits? Follow these 10 steps which can help you find the best college for you!
1. Stop 5 students on the campus.
Ask them what they like least and most about the college. Ask them who they think is most and least happy at that particular school and if they could do it all over again, would they choose that school.
2. Go on the tour.
Yes, it may be a total yawn! But despite this, you will often get access to see areas of the college you wouldn't otherwise be able to see. Tours also give you an opportunitiy to see what other kinds of students are interested in the college, and allows you to ask questions about the college from someone in the know (often a student!).
3. Read the campus news.
On your tour, you will likely see a copy of the campus newspaper hanging around. Pick it up. See what kinds of stories capture the attention of the student body. What kinds of events and activities are advertised in the paper? Do they interest you? Do you like the conversation on campus?
4. Sit in on a class.
Talk to the admissions office before you arrive and figure out how you can sit in on a class. This will give you an opportunity to see what college is really all about...the academics!
5. Get a course catelog.
Maybe you don't love the course you sit in on, but that doesn't mean there aren't plenty of other classes that will keep you interested and excited. Browse through the course catelog for the department you are interested in. View requirements for the major you are thinking of pursuing.
6. Go off the beaten path.
Once the tour is done, take a mini-tour of your own to see other parts of the campus. This is a great opportunity to find those students you are looking for in Tip #1!
7. Meet with financial aid.
College costs can lead to sticker shock for many families but lots of families receive financial aid that can offset that sticker price. Learn about financial aid by scheduling an appointment before you arrive on campus. Ask about the % of need met and how that need is typically met. Ask them what the typical borrowing amounts are for graduates and get information on where to find their net price calculator which can help you estimate how much the college will cost a family like yours.
8. Set up appointments with coaches, advisors, program heads, etc.
If there is a particular program or activity you are wanting to pursue, it may be a good idea to meet with the head of that program or an adviser within that program when you are on campus so you can get a better idea of your fit.
9. Bring a list of questions and take notes!
You may be overwhelmed by information from any tour guides, admissions officers, coaches or advisers you meet with. Come prepared with a list of questions to ask and request business cards so you can follow up with any additional inquiries. Take notes when your questions are answered.
10. Have fun!
There are a lot of things to remember to do when you visit a college campus, but also remember to have fun and relax about this exciting next step in your life!
Need some help sorting through your options? Want a free essay review? Book your free college planning appointment today.