As your job or internship interview approaches, you may begin to feel an abundance of emotions ranging from excitement to anxiety. Being prepared can help you settle your emotions and get on your game face. After you have prepared the perfect outfit, done a test run to the facility, and brushed up on your handshake (no one likes a limp handshake!), it's now time to delve deeper into the interview process. It's a good idea to anticipate what the interviewer will ask you so that you won't be caught off guard. Here are ten common questions to help you prepare.
1. Tell me about yourself…
Use this question as an icebreaker and let the interviewer get a look at who you are. Even though you may want to talk about yourself for awhile, remember to keep your answer under a minute.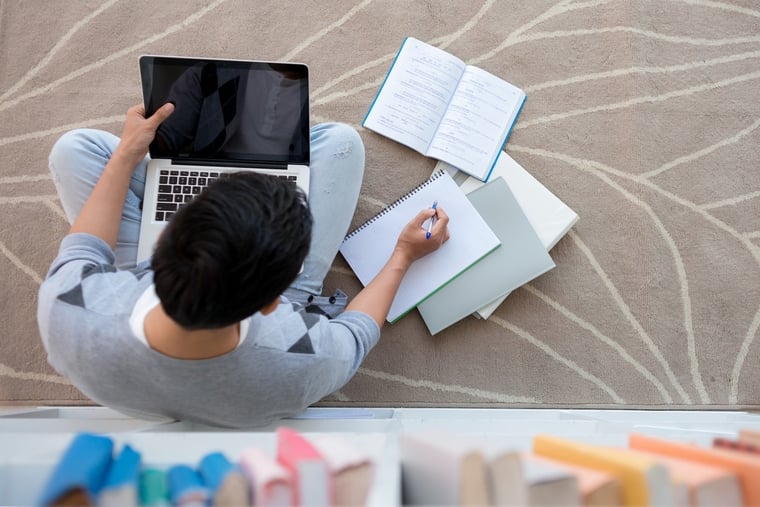 2. What is your biggest weakness?
This simple question can spin your mind in a million directions. Are you supposed to be completely honest or make the interviewer think that you are bionic? The key is to be honest and think of a weakness you have and how you have worked through it.
3. Where do you see yourself in five years?
The reason an interviewer will ask this question is to determine how ambitious you are. Showing a company that you have already mapped out a plan for yourself demonstrates you to be a person with goals. Include how this internship can help you reach these goals. But also keep in mind that you never want to say, "I want to have your position in 5 years" as this could send the wrong message to the interviewer.
"Always remember that interviewing is a two-way street. As much as the company is trying to learn about you, you are trying to learn about them, and whether the company is the right fit for you. This gives you more control in the process."" -

Kevin Jankowski, Director of Career Center,




Rhode Island School of Design
4. Why do you want this position?
Don't be generic. Show the interviewer that you know about the company and why you would be a good fit for the job. Elaborate on how this position will make a difference in your budding career and how you can add value to their operations.
5. How are you unique from other candidates?
Show them that you have self confidence. It will be easy to sound cocky when answering this question so proceed with caution. Be genuine about your strengths. Selling yourself may be difficult for some, but with practice you will be able to do it with grace.
6. What is our mission statement?
Now is the time to show that you have researched the company before coming to the interview. This is a great question to test how prepared you came. Be ready with not only the mission statement, but other facts about the company that are sure to impress the interviewer.
7. Give an example of a time that you worked with a team.
Situation questions are a great way to get a prospective intern talking to learn more about their work ethic. Even if you have no experience in the workplace, draw from other life experiences like relevant school projects or extracurricular activities. Describe how you worked with the team to reach a goal. Did you take the lead? Be sure to share that with the interviewer.
"Interviewees should definitely bring a list of questions that they'd like answered. The questions should not cover information that could be researched beforehand. It is also important to think about their fit for the company and position, and strive to gain new insights into the company."
-Romona Royal, Human Resources Officer, Amica Insurance Company
8. Why did you choose your major?
You should already have a good idea as to why you are pursuing a career in this field. Tie in life experience that led you to choose your major and this potential career.
9. What are the recent trends in this industry?
Show that you know your stuff and keep current on the market in the industry in which you are seeking to join.
10. Why should we hire you?
Now is the time to bring the interview home and demonstrate how much you would love to become the intern of choice for this company. Don't forget to show appreciation for the time spent at the interview. Don't oversell yourself but make an offer they can't refuse!
Want more career planning advice? Download our Adulting Guide.