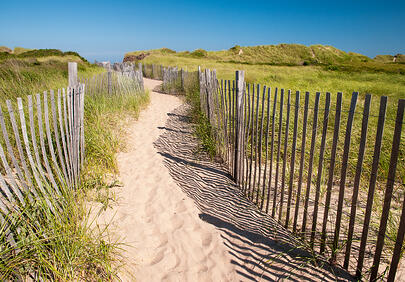 After high school graduation, everything that follows can affect the course of the rest of your life. You are now closing a chapter and opening up to a whole new world. Before you go off to college, there are some key points to rehearse to ensure that you stay on the right path. Take the time before college to not only have fun but to consider some key life skills that will take you far beyond what you can imagine and help make you grow into a successful young adult.
Here are ten things to do the summer before college.
1. Get to Know the Area
Learning your surroundings when you are in a new place is always a smart idea. Whether you take a visit or do some research online, take some time to get acquainted with your college town.
2. Take a Self Defense Class
Although many college campuses have security in place, it's a good idea to learn how to take care of yourself just in case. A self defense class can be fun and help you learn life saving maneuvers.
3. Spend Quality Time with Your Family
Even if you aren't leaving home for college, your new schedule may limit the time you can spend with your loved ones. Show your family you care and set aside special time to spend doing something memorable.
4. Learn How to Budget
While you're in college, it may be tempting to spend on impulse without your parents around. However, starting good spending habits in college can carry you through the rest of your life. Learn how to budget your money so that you can cover expenses, save and have a little extra to play with.
5. Open a Bank Account
Having your own bank account is a wonderful way to monitor your spending and help ensure that you stick to your budget. Establishing a good relationship with the bank can help you to secure loans for a car or even a home in the future.
6. Set Up Social Media
If you haven't set up your social media network, now is a good time to do so. Not only will you need to keep up with all of your new college acquaintances, but social media is also a great business networking tool. You can also follow school events, which will help you feel more embedded in the college community.
7. Apply for Student Loans
Don't wait until the last minute to secure funding for college. Search out the best options for state based and private loans if federal loans aren't enough.
8. Save Your Summer Earnings
If you have a summer job, it may be tempting to spend your money on your social life, the hottest new trends, or going out to eat. However, you will regret spending when you need a cushion during those rough times in college. Have you ever heard of the saying, "live like a student now, so you don't have to after you graduate"? Learn to be more frugal by learning to upcycle, do inexpensive entertainment, and eat healthier by purchasing groceries rather than grabbing grub at a snack bar or vending machine.
9. Start Taking Care of Yourself
When you are at college, your mom may not be around to do your laundry or cook gourmet meals. Begin learning how to do your own laundry and cook simple meals so that you won't be in shock the minute you are on your own.
10. Pamper Yourself
Once you get to college, your days will be full of classes, studying, and getting acclimated to college life. Take a day to unwind before the stress sets in by participating in a relaxation. Go to the beach with friends. Set up an appointment for a massage. Or just cuddle up on the couch with your favorite book.
Have a productive summer before college with these helpful tips. Get more financial education information here.